Stephen Gray Racing has access to the premium facilities at Kranji racecourse including:
8 tracks including uphill, sand, reverse, polytrack and straight tracks
2 trotting rings
2 swimming pools
2 walking machines with shade cover
outstanding vet services
In addition to the excellent facilities, Singapore Racing appeals to owners for their subsidised vet fees, exceptional prizemoney and owner rebates.
Contact us to join the fun of becoming a racehorse owner.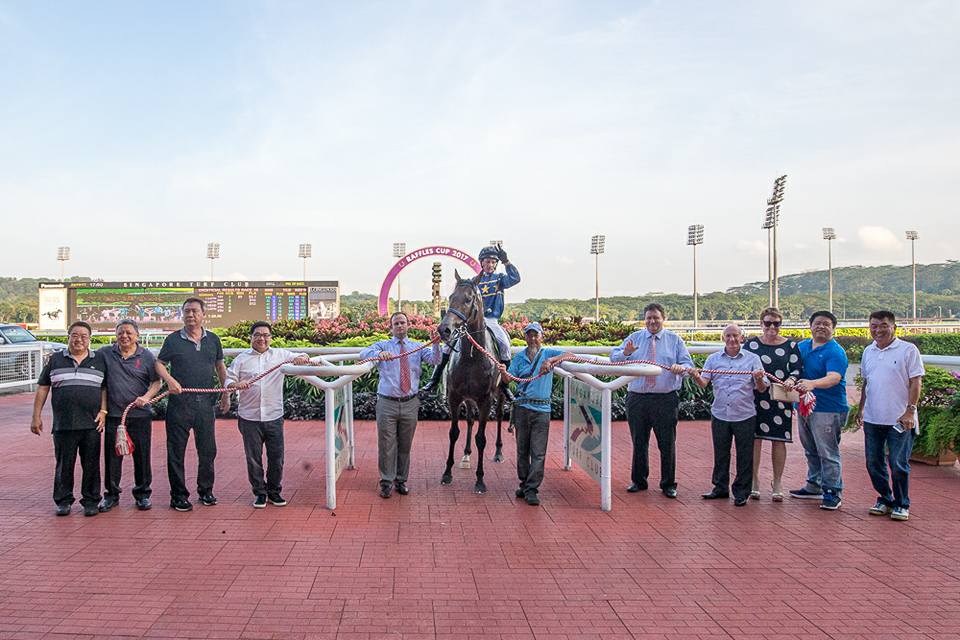 Singapore races are held on most Friday nights, Sunday afternoons and public holidays all year round. The starting time of the first race on a race-day depends on the number of races being held that particular day.
Please Note: Racegoers must be 18 years and above.
Friday Night Race Meeting
1st race at between 6:20pm and 6:50pm
Last race at between 10:00pm and 10:50pm
Saturday/Sunday/Public Holidays Race Meetings
1st race at between 12:20pm and 12.50pm
Last race at between 5:30pm and 6:30pm
For an up-to-date starting time of the first race, please visit the race-card on the Singapore Turf Club website.